A "TV Snack", of course!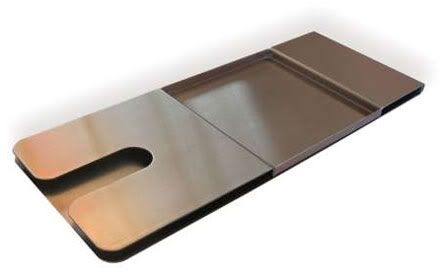 Enjoy a little snack without hauling out the big TV-Dinner Tray.
Nibbles is an accessory perfect for any dinner party environment, allowing you to hold your food and drink in one hand leaving the other spare to eat or drink. Holds a large variation of wine glasses and different types of foods such as nuts, fruit, cheese and sushi. If cutlery is necessary, knife, fork or chopsticks there is a slot specifically designed to hold them. Nibbles tray is hygienic and dishwasher safe, produced from recycled stainless steel.
Link: Nibbles Tray
[via: book of joe]