Only two days left until Christmas! Buy Buy Buy!
Star Trek Pez Set Of 8
The first-ever Trek-related PEZ® dispensers! New collectible set of 8 includes candy dispensers depicting the original crew: Kirk, Spock, McCoy, Scotty, Uhura, Sulu, and Chekov. Also includes the NCC-1701 Enterprise, a first for PEZ®, as it depicts a scene — the ship emerging from a nebula cloud.
More info: Stark Trek Pez
Green Lantern Lantern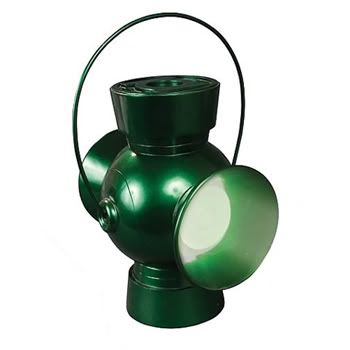 It's what fans of Green Lantern have wanted for years – Green Lantern's Power Battery cast in metal! The replica comes with a one-size-fits-most size 10 metal Green Lantern ring that lights up the lantern for 30 seconds when the ring is pressed against the face of the lantern. A resin stand is also included to display the Green Lantern ring when it's not in use. This piece can also be activated by an on/off switch and is powered by 3x "AA" batteries and LED bulbs, all of which are included.
More info: Green Lantern Lantern
Nightmare Before Christmas Hands Warmer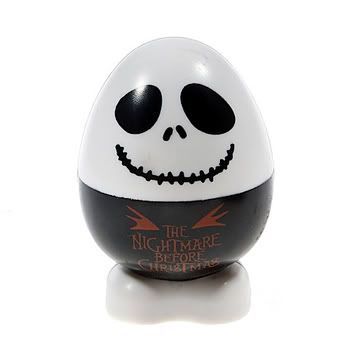 Need to be switched on electricity for 20 minutes just each time, can also keep on in the cold winter for around 1-2 hours. Cure arthritis, lumbago, and headache, cervical vertebra disease, chilblains…etc. to the prevention and the assistance, all have an obvious function. This product contain automatic control temperature and automatic dual insurance of the power failure fuse, prevent from once heating high, protect skin.
More info: Nightmare Before Christmas Hands Warmer / via: Nerd Approved
Homer Simpson Talking Fridge Guard
The Homer Simpson Talking Fridge Guard is the only sure-fire way to ensure your chilled beverages stay exactly where they are! Just sit Homer in your fridge, then everytime the fridge door is opened he will shout out with one of his classic Homer-isms to help deter any beer bandits! To help remind people that Homer is watching you even have a sticker to put on your fridge door stating – WARNING! Protected by the Homer Simpson Talking Fridge Guard.
More info: Homer Simpson Talking Fridge Guard
Iron Man Peel & Stick Giant Applique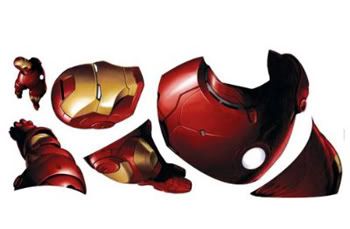 One of the most famous characters of the Marvel superheroes stable, and now a major movie phenomenon, Iron Man comes flying at supersonic speed into your bedroom with this ultra cool giant peel and stick applique, designed after the recent suit used in the movie and most recent comics. Tony Stark dons the Iron Man armor to save your world. Check out the coordinated wall stickers for full effect!
More info: Iron Man Peel & Stick Giant Applique