1. Robert De Niro in Raging Bull
My favorite performance. The final scene (monologue) and the prison scene where he's pounding the wall. Gets me every time.
2. Jack Nicholson in The Shining
Love the ballroom scene
3. Jackie Coogan in The Kid
The scene where he gets taken away from his dad, the music: Amazing !!!
4. Klaus Kinski in Aguirre, the Wrath of God
Hypnotizing, scary. The last 5 minutes have really stayed with me.
5. Naomi Watts in Mulholland Dr.
I think Naomi Watts may be the only actress who reminds of the early 40's and 50's, of actresses like Judy Garland or Gloria Swanson. She was amazing in this film.
6. Gloria Swanson in Sunset Blvd.
Hilarious and creepy, love the film aswell.
7. Adrien Brody in The Pianist
It's fair to say he was brilliant.
8. Bernard-Pierre Donnadieu in Spoorloos (The Vanishing) ==> the original !!!
You thought Perkins was creepy in Psycho ? Alright fine, he was, but Donnadieu's performance was far more disturbing and thought provoking.
9. Christian Bale in American Psycho
Try getting a reservation at Dorsia now, you fuckin' stupid bastard !
nuff' said
10. Billy Bob Thornton in Sling Blade
Affective, subtle, sad, and even funny at times. This was Thornton's breakthrough performance. The film is just as great.
"I reckon, mmm hmmm"
11. Marion Cotillard in La Môme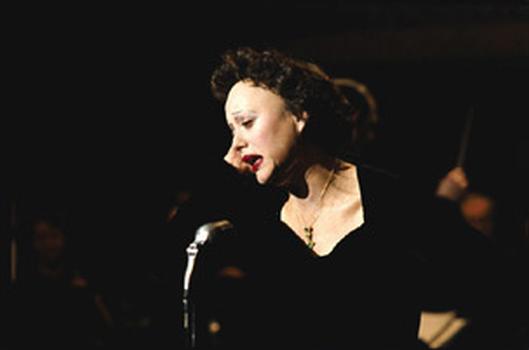 A recent performance that has stayed with me. The continuous shot was quite effective.
12. Robert Downey Jr. in Chaplin
Downey Jr. was a perfect choice.
honorable mentions: Liv Ullman, James Stewart (most of their films)
show an array of emotions just with their eyes.
______________________________________________________________________
other fine kid performances: the Bolger sisters in "In America", the cast from "Mean Creek", Natalie Portman in "Léon", Marianne Fortier in "Maman est chez le coiffeur",…
other performances I love: Malcolm McDowell in "A Clockwork Orange", Samuel L. Jackson in "Pulp Fiction", Mickey Rourke in "Sin City" (guilty pleasure
), and many more…
nice topic
peace