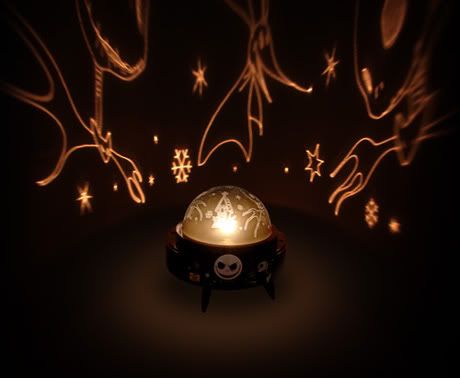 Let the characters of "Nightmare Before Christmas" help you fall asleep.
Ghouls and ghosts and things that go bump in the night – sometimes even they get tired of all the darkness. That's why the most fashionable witches, vampires, and other distinguished citizens of Halloweentown use the mesmerizing Nightmare Before Xmas Mobile Light to illuminate their abodes.

Hey, it doesn't cast much light and works best in pitch dark… but that's just the way those Halloweentowners like it. This nifty light casts a slowly rotating image of Jack Skellington and friends on your ceiling. You get a random choice of two slightly different designs.
Link: Nightmare Before Christmas Mobile Light