Stitch Humidifier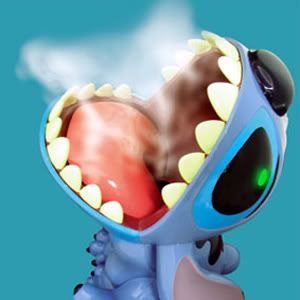 Kiss dry air goodbye with the Stitch air humidifier. Right now it's only available in Japan and will cost over $100.
More info: Stitch humidifier
[via: boingboing]
Star Warsâ"¢ Film Cels A New Hope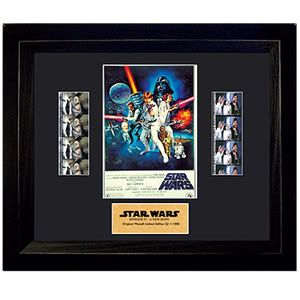 Luke Skywalker and allies Han Solo, Chewbacca, Ben Kenobi, C-3PO and R2D2 attempt to rescue rebel leader Princess Leia from the clutches of the Empire. This framed collectible contains 8 clips of film, a poster portraying the movie and a stunning descriptive plaque. All are double mounted and encased in a beautiful black wood frame.
From a limited edition of 1000. Note: film cels will vary from piece to piece, as they are hand selected to include the best possible scenes from the film.
More info: Star Wars Film Cels
Game of Life – SpongeBob SquarePants Edition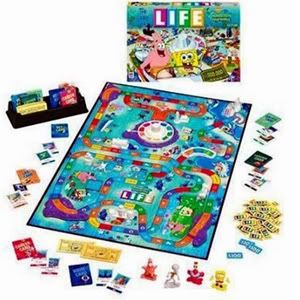 The life choices you make in this classic board game may make you rich, or you may get soaked! The classic game of Life takes a zany turn as SpongeBob and the crew take you on their own adventures. Experience life SpongeBob SquarePants style, become a fry cook at the Krusty Krab, adopt a giant clam as a pet, or get stung by a jellyfish! The one with the most clams at the end of the game, wins!
More info: Game of Life – SpongeBob SquarePants Edition
Superman Cufflinks
You might look a bit silly dressed in a big blue lycra suit at your desk, so instead go for a bit of office style with this set of Superman Cufflinks! Although we can't guarantee you'll gain super powers from this special clothing accessory, you are sure to gain a sense of super style! Depicting the classic superhero icon, the Superman logo, this set of cufflinks is even housed in it's own super gift box.
More info: Superman Cufflinks
WALL-E Bake a Cake
Meet the newest star from Disney/Pixar. It's Wall-E, an industrial robot from the future who brings the excitement and fun of hit movie to your party. Wilton Disney Pixar WALL-E icing decorations cake pan. Fun shaped pan is programmed to make a kids birthday unforgettable.
More info: WALL-E Bake a Cake