Functional Bat Signal Replica
This is a must-have on the wall or ceiling for the ultimate Batman fan! With the flick of a switch, this metal-encased device projects a light-up Bat-Signal an impressive 16 feet! Powered by a plug-in, UL adapter and two ultra-bright bulbs, the piece also includes a fan to keep it cool. With a swivel feature enabling the Bat-Signal to pan across the room, the Dark Knight is sure to come to the rescue no matter where he is when he's beckoned. This prop replica measures approximately 12-inches tall x 2 1/4-inches wide x 9-inches long. It's Bat-tastic!
More info: Room Bat Signal Replica
Grinch Plush Draft Dodger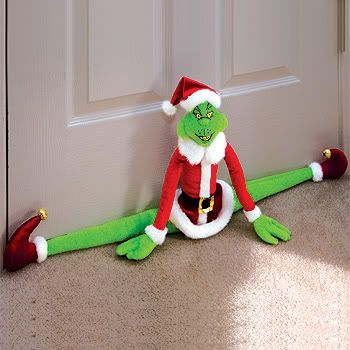 It's been over 40 years since Dr. Seuss' How The Grinch Stole Christmas first aired on TV! Relive those classic moments with The Grinch preventing dastardly drafts from entering under your door! He's fun displayed throughout your home, too!
More info: Grinch Plush Draft Dodger
Star Wars Bobble Heads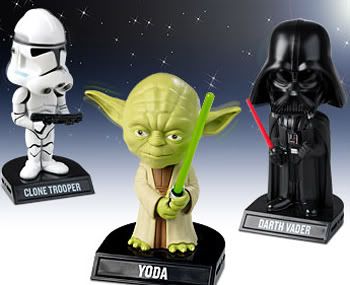 The three most iconic heroes that inspired a generation to dress up for the cinema queues are coming to a desktop near you from a galaxy far, far away. Hold the dark side in the palm of your hand with the menacing Darth Vader and Clone Trooper Bobble Heads, ready to guard your PC the way only megalomaniac space-men can.
More info: Star Wars Bobble Heads
When Birds Attack Adult Costume
Run for cover… When Birds Attack! Try all you like, but there's no stopping an attack from the skies! Our When Birds Attack costume includes: green dress with a coordinating belt, matching jacket with black birds attached, two wristbands with black birds attached, and attacking bird headpiece.
More info: When Birds Attack Adult Costume
WALL-E Masks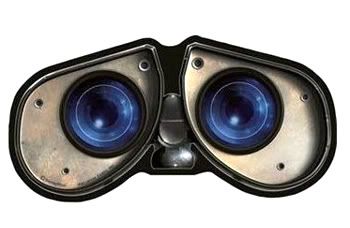 This mask is perfect for people who hate to dress up on Halloween. Each package includes 8 WALL-E masks. Masks have attached elastic band for a secure fit and measure 6 7/16"w x 3 15/16"h.
More info: WALL-E Masks
– Most amazing artist: Face-Paint in Motion