ShogunRua wrote:

hellboy76 wrote:

ShogunRua wrote:Haven't seen it and don't intend to, but is there any reason why both Spiderman and his main nemesis are incredibly frail, sickly metrosexuals?

And why is Jamie Foxx, one of the most embarrassingly awful actors in modern Hollywood (and that's when playing a version of

himself

!) trying to portray a

scientist

? It might not be as bad as Tara Reid being cast as a scientist in an

Uwe

Boll

's

Alone in the Dark

, but it's damn close.

I feel like those are the two main questions any review should attempt to answer!

Well Parker was a science nerd when he was bit. His comic book persona was wiry, not a big musclebound type. He could however lift 10 tons. So, uh... science.

I've read the comic books. There is a big difference between "wiry" and "frail and sickly". They didn't need to cast a muscular guy in the main role, but preferably not an anemic wimp.

Out of curiosity, I looked up Andrew Garfield's height and weight, who is actually the less frail of the two, online. Guy is listed at 5' 10" and about 140 pounds. Holy hell. I was 5' 6" and 140 pounds, with a wider, more muscular chest, when

I was 12 years old

. (Right before a growth spurt, too) And I'm a skinny motherfucker whose muscles were and still aren't that big!

There is a visual element to superhero characters, and while I can physically believe the actors playing Thor, Wolverine, and Batman, I can't for Spiderman. By the way, none of the former group is a "big musclebound type" either, not even Liam Hemsworth. The guy is a solid 6' 3" and 209 pounds, which is a decent proportion, but definitely not a musclehead.

Focus

-

This is a good review!

http://www.filthycritic.com/
You're right, none of them are body builders, but they did get sufficiently ripped.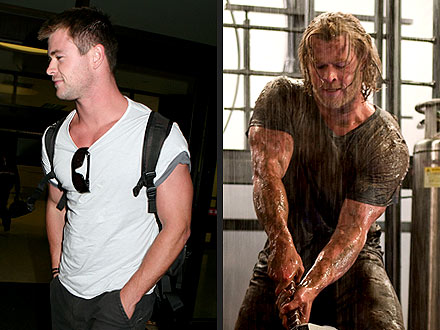 When we look at some of the more iconic art from Spider Man, he most asssuredly is not a wimp.
5'10" 140 lbs, seems really frail. Even Tobey Maguire seems a little more muscular if memory serves.